Quickly find informations about LEGO set LEGO - THE LEGO BATMAN MOVIE - 70914 - Bane™ Toxic Truck Attack : building instructions, bricks, parts, minifigures, prices ...
Bane™ Toxic Truck Attack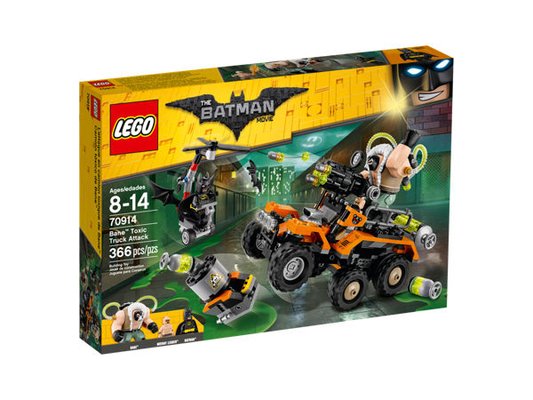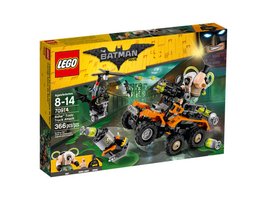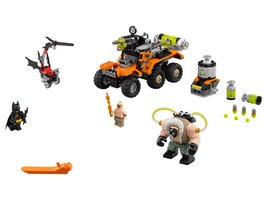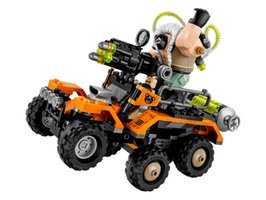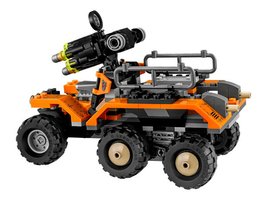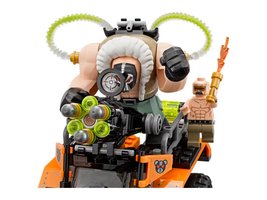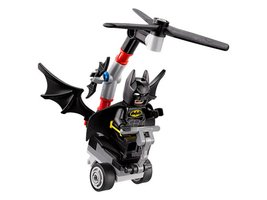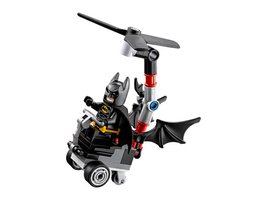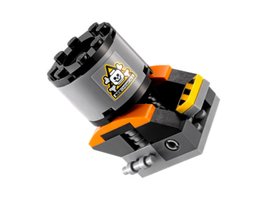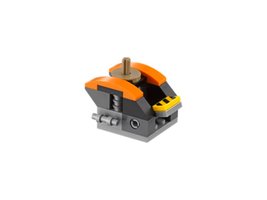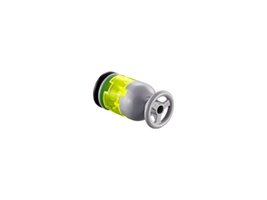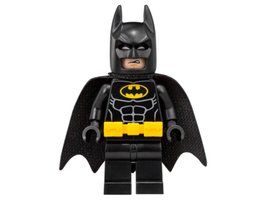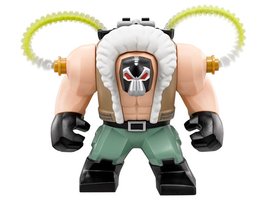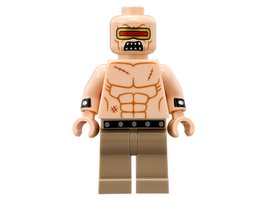 Description
Protect Gotham City from Bane's toxic attacks!
Stop Bane™ and Mutant Leader's toxic attacks with Batman™ in this exciting THE LEGO® BATMAN MOVIE: Bane™ Toxic Truck Attack set, including Bane's Toxic Truck, Batman's Whirly-Bat flyer and a toxic waste mini-build with explode function. The 6-wheel truck features rear 4-wheel suspension and a mounted 6-stud rapid shooter and detachable toxic tank element. Includes 2 minifigures, a big figure and assorted play-inspiring weapons and accessory elements including Batman's Batarang, Mutant Leader's torch and Bane's Venom backpack. Includes two minifigures: Batman™ and Mutant Leader™, plus a Bane™ big figure. Bane's 6x6 Toxic Truck features a minifigure cockpit, space for Bane™, six big wheels with rear-four-wheel suspension, mounted adjustable six-stud rapid shooter with target-sighting element, and a detachable translucent-green toxic tank element. Batman's Whirly-Bat features a minifigure seat, rotating rotor, two adjustable Batwings and two wheels. Also includes a toxic waste mini-build with a silo, three toxic bomb elements and explode function. The Bane™ big figure features posable arms and legs, and has a Venom backpack. Weapons include Batman's Batarang and Mutant Leader's torch. Accessory elements include Batman's cape and molded utility belt. Bane™ stands over 2" (7cm) tall. Toxic Truck measures over 4" (11cm) high, 6" (17cm) long and 3" (9cm) wide. Whirly-Bat measures over 3" (9cm) high, 2" (6cm) long and 1" (4cm) wide. Toxic waste mini-build measures over 2" (6cm) high, 1" (4cm) wide and 1" (4cm) deep.
Building instructions
Parts