Quickly find informations about LEGO set LEGO - Minecraft - 21144 - The Farm Cottage : building instructions, bricks, parts, minifigures, prices ...
The Farm Cottage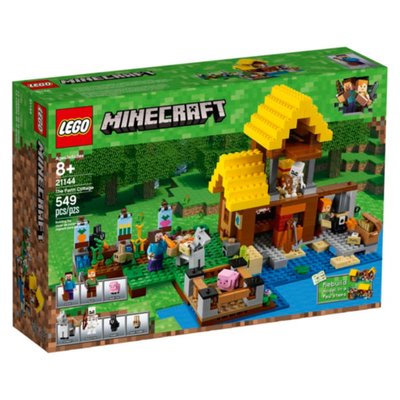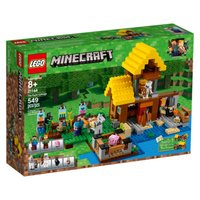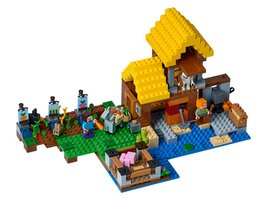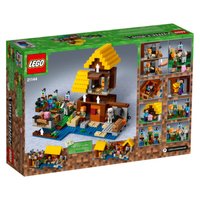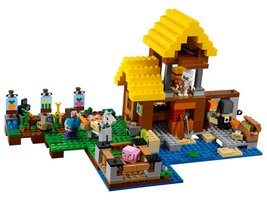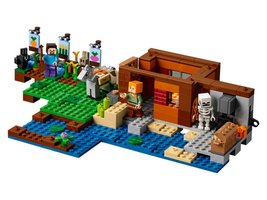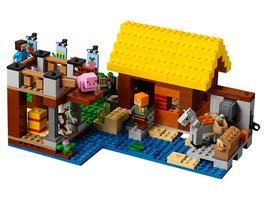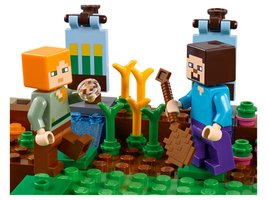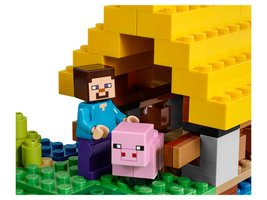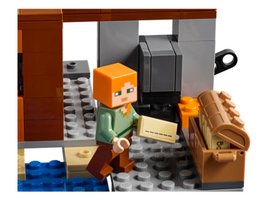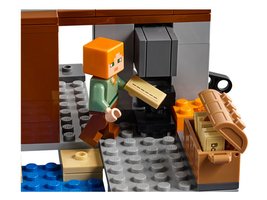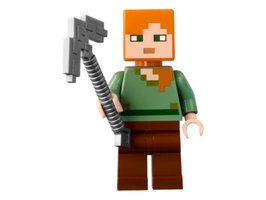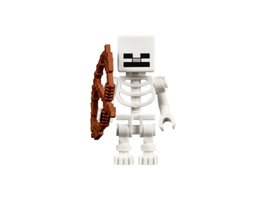 Description
Create a flourishing Farm Cottage!
Use your LEGO® Minecraft™ creativity to build this exciting 2-level waterside Farm Cottage, featuring a detailed interior and a host of exterior features. Harvest wheat, carrots and beetroot, care for the baby pig and donkey, and protect your crops from the rabbits—and yourself from the skeleton! Enjoy hands-on Minecraft adventures with this easy-to-reconfigure, modular LEGO® Minecraft set; designed for young fans of the highly successful sandbox video game. Also includes Steve and Alex LEGO Minecraft minifigures. Includes 2 LEGO® Minecraft™ minifigures: Steve and Alex, plus donkey, baby pig, rabbit, baby rabbit and skeleton figures. Features a buildable Minecraft™ farm, including a 2-level house with a detailed interior, plus carrot, wheat and beetroot patches, animal pen, and grass and water areas. Harvest carrots, wheat and beetroot and transport them in the donkey's saddlebags. Use the nametags and the anvil to name the mobs. Watch out for the roaming skeleton after nightfall! Weapons include a pickaxe and a bow. Also includes a wooden shovel element. Easy-to-reconfigure modular design with 2 alternative model configurations. Set your imagination free—rebuild the set for more LEGO® Minecraft™ creations! This children's toy includes over 545 pieces and is suitable for ages 8+. Measures over 6" (17cm) high, 13" (34cm) wide and 7" (19cm) deep.
Building instructions
Parts