Quickly find informations about LEGO set LEGO - Minecraft - 21142 - The Polar Igloo : building instructions, bricks, parts, minifigures, prices ...
The Polar Igloo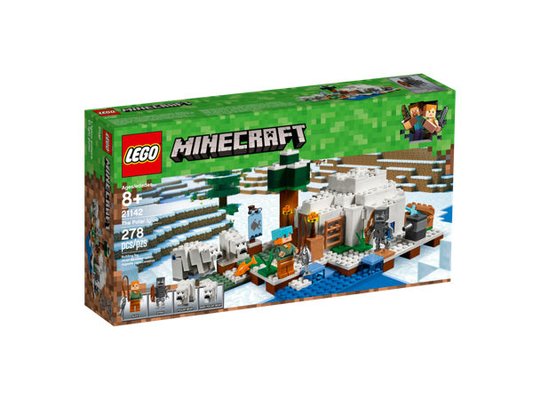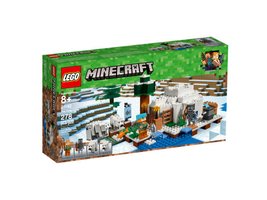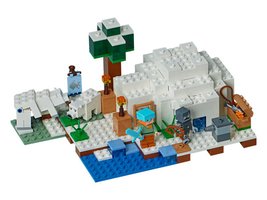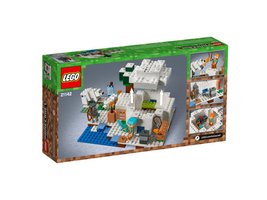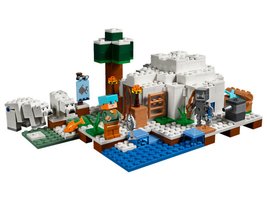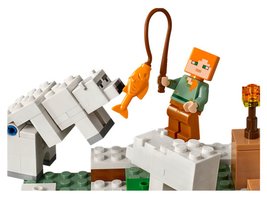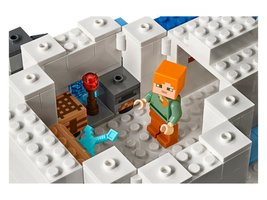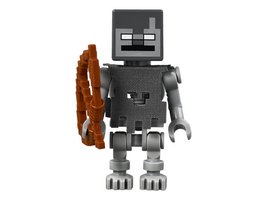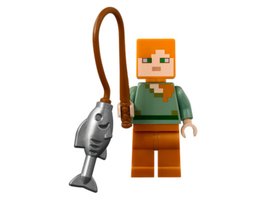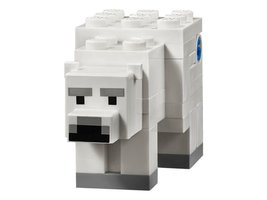 Description
Set up base at the Polar Igloo!
Discover an igloo in a snow-covered biome, complete with a polar bear and a baby polar bear. Do a spot of fishing and build an arrow dispenser to defend against the stray. Enjoy hands-on Minecraft™ adventures with this LEGO® Minecraft set—designed for young fans of the highly successful sandbox video game. Combine this set with other LEGO Minecraft models to create your own unique LEGO Minecraft universe. Also includes an Alex LEGO Minecraft minifigure. Includes an Alex LEGO® Minecraft™ minifigure, plus stray, polar bear and baby polar bear figures. Features a buildable Minecraft™ igloo, set in a snow-covered landscape with a tree, plants and a water area with ice block elements, plus a decorative banner and an arrow dispenser. Remove the igloo roof to access the detailed interior featuring a buildable redstone torch, bed, crafting table and furnace. Grab your diamond sword and defend the Polar Igloo. Build an arrow dispenser and launch the flick missiles to defend against the stray. Check out the polar bear that can stand on its back legs! Weapons include a sword and a bow. Accessory elements include a fishing rod, 2 fish, ladder and a chest. Set your imagination free—rebuild the set for more LEGO® Minecraft™ creations! This toy for boys and girls includes over 275 pieces and is suitable for ages 8+. Measures over 4" (11cm) high, 6" (16cm) wide and 9" (24cm) deep.
Building instructions
Parts