Quickly find informations about LEGO set LEGO - Minecraft - 21139 - The Nether Fight : building instructions, bricks, parts, minifigures, prices ...
The Nether Fight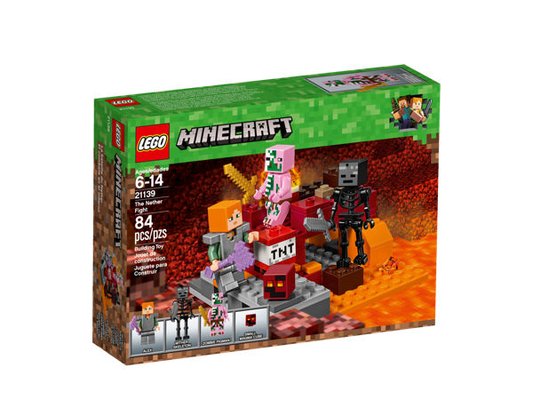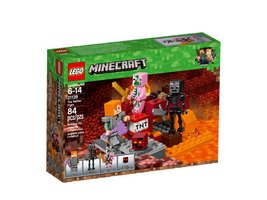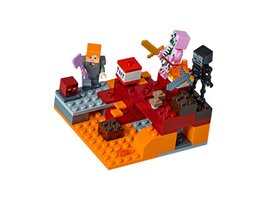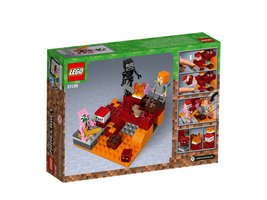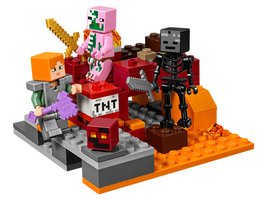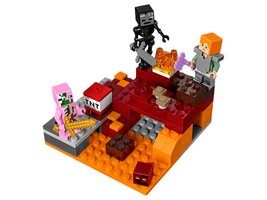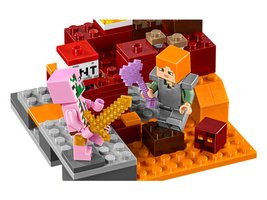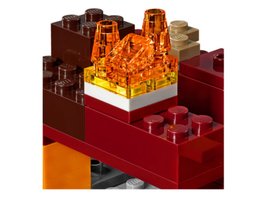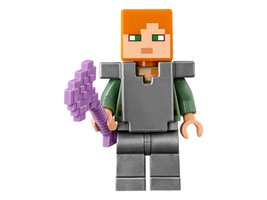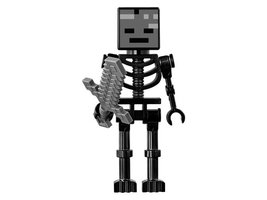 Description
Battle the hostile mobs in the Nether Fight!
Head for the fiery Nether, activate the exploding TNT function and use your enchanted axe to defeat the zombie pigman and wither skeleton. Enjoy hands-on Minecraft™ adventures with this LEGO® Minecraft set—designed for fans of the highly successful sandbox video game. Combine this set with other LEGO Minecraft models to create your own unique LEGO Minecraft universe. Also includes an Alex LEGO Minecraft minifigure. Includes 2 LEGO® Minecraft™ minifigures: Alex and a zombie pigman, plus wither skeleton and small magma cube figures. Features a buildable Minecraft™ Nether setting with buildable mushrooms and flames, and a TNT blasting function. Don your iron armor, grab your enchanted axe and prepare for action! Look out for the zombie pigman with his golden sword! Activate the TNT function to blast out the netherrack and magma blocks. Weapons include 2 swords and an enchanted axe. Also includes Alex's iron armor. Set your imagination free—rebuild the set for more LEGO® Minecraft™ creations! This construction toy includes over 80 pieces and is suitable for ages 6-14. Measures over 2" (6cm) high, 3" (9cm) wide and 3" (9cm) deep.
Building instructions
Parts