Quickly find informations about LEGO set LEGO - Minecraft - 21136 - The Ocean Monument : building instructions, bricks, parts, minifigures, prices ...
The Ocean Monument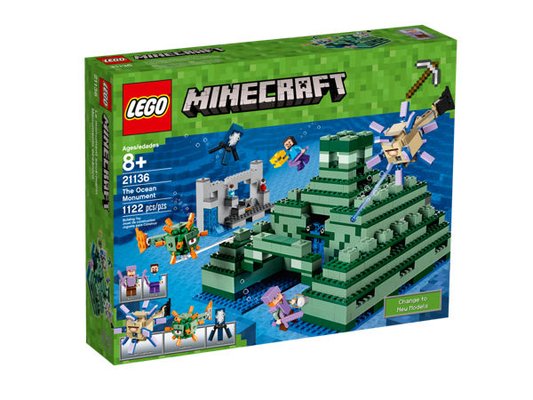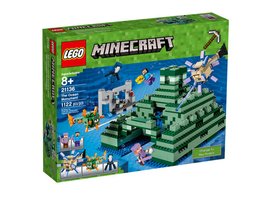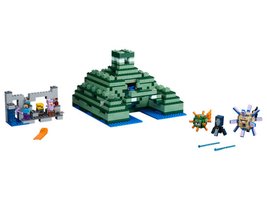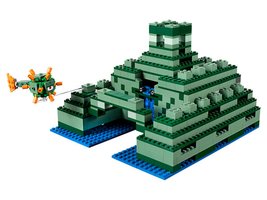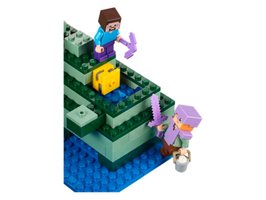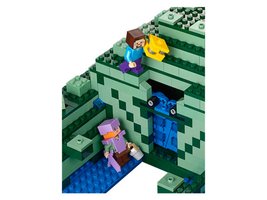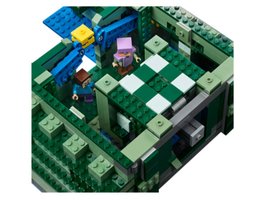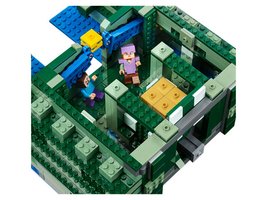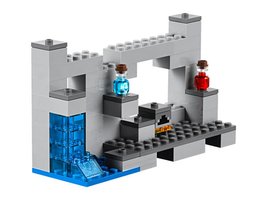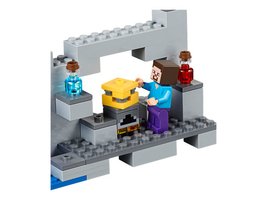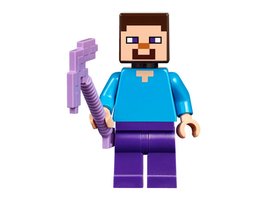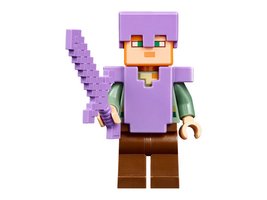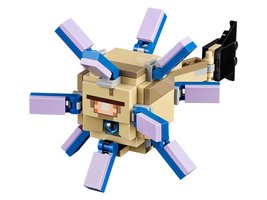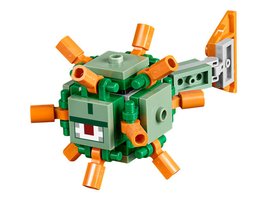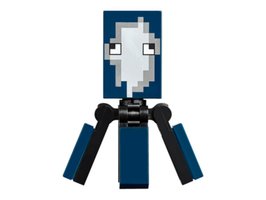 Description
Unlock the treasures of the Ocean Monument!
Head for the depths of the Minecraft™ sea to discover the Ocean Monument. Battle the elder guardian with spring-loaded shooter, activate the dry sponge function to enter the monument and locate the lever to open the treasure chamber full of golden blocks. Enjoy hands-on Minecraft adventures featuring your favorite characters and objects with this easy-to-reconfigure LEGO® Minecraft set—designed for young fans of the highly successful sandbox video game. Includes Steve and Alex minifigures, plus squid, guardian and elder guardian figures. Includes 2 minifigures: Steve and Alex, plus squid, guardian and elder guardian figures. Features a Minecraft™ ocean monument with a water sponge access function and opening treasure chamber, plus a cave with a furnace. Remove the roof section and fold out the model for access to the detailed interior. Put on your enchanted armor, grab your enchanted sword and prepare for action! Activate the dry sponge function to soak up the water and enter the monument. Dodge the elder guardian's spring-loaded shooter. Dry out wet sponges on the furnace. Weapons include an enchanted sword and pickaxe. Accessory elements include enchanted armor, golden blocks, wet and dry sponges, bucket of milk and a Potion of Water Breathing and a Potion of Healing. Easy-to-reconfigure design—choose from 3 different model configurations. Set your imagination free—rebuild the set for more LEGO® Minecraft™ creations! This set includes over 1,120 pieces. Measures over 5" (15cm) high, 9" (24cm) wide and 9" (24cm) deep.
Building instructions
Parts