Quickly find informations about LEGO set LEGO - Disney - 41142 - Palace Pets Royal Castle : building instructions, bricks, parts, minifigures, prices ...
Palace Pets Royal Castle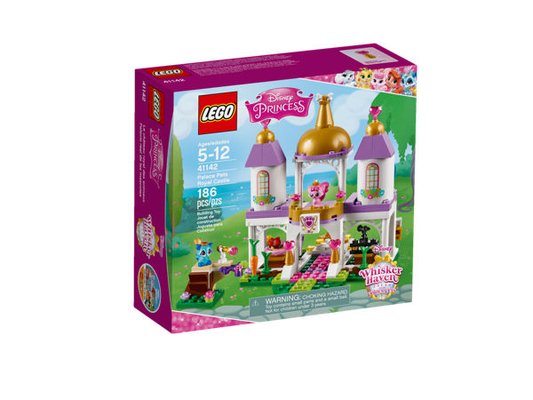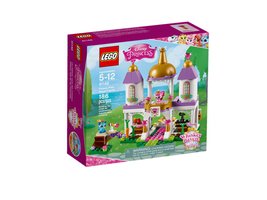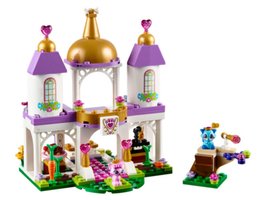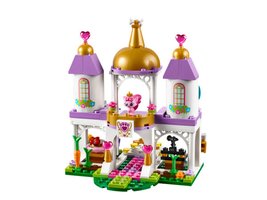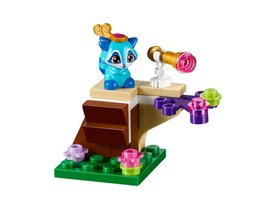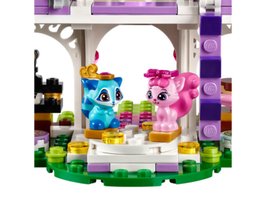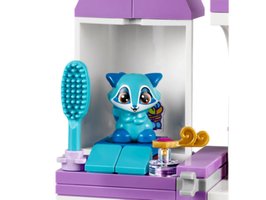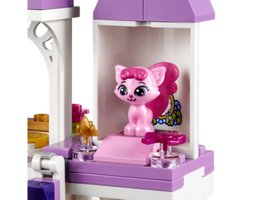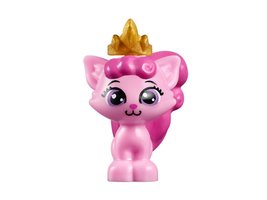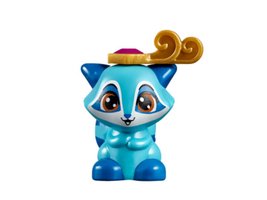 Description
The Palace Pets Royal Castle is the ultimate hangout for all your favorite pets and the perfect place to host a royal ball of a lifetime.
Host a grand ball for all the Palace Pets! Princess Aurora's cat, Dreamy, and Pocahontas' pet raccoon, Windflower, have invited all their friends to a ball at the Palace Pets Royal Castle. Climb up to the lookout tower—can you see the guests arriving? Put on a performance with the piano then move over to the revolving dance floor to dance the night away. After the party, each Palace Pet has its own place to sleep in the royal castle. Includes Dreamy (Princess Aurora's cat) and Windflower (Pocahontas' raccoon). Palace Pets Royal Castle features a 2-story building with a golden roof, 2 towers, dining area, music room, revolving dance floor and a garden lookout. Prepare the castle for a grand ball and lay out the delicious cake. Put on a show in the music room then party on the revolving dance floor! Place each Palace Pet in its own special spot for a good night's sleep. Palace Pets Royal Castle measures over 6" (16cm) high, 5" (13cm) wide and 5" (13cm) deep. The towers of Palace Pets Royal Castle are interchangeable with special parts of 41069 Treasure's Day at the Pool, 41140 Daisy's Beauty Salon and 41141 Pumpkin's Royal Carriage for a customizable Palace Pets play experience.
Building instructions
Parts